Smoking is one of the greatest causes of premature death in the UK.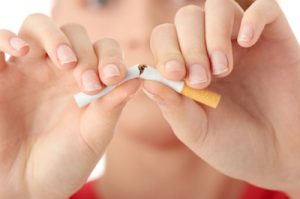 Want to give up? Want to try the Anti Smoking Therapy? The best thing anyone can do to help themselves have a longer healthier life is STOP!
We all know the dangers of smoking, but unfortunately your primitive part of your brain doesn't, so the Anti Smoking Therapy session helps your subconscious to really understand, and for you (your conscious part) to understand the conflicts in the brain when we suffer from this dangerous habit.
Do you have a genuine desire to stop? Hypnotherapy has great results and is a good method to really understand what is happening in the brain when you smoke to help you stop for good.
Do you live in Bath, Atworth, Corsham, Bradford on Avon, Melksham, Trowbridge, Devizes or Surrounding Wiltshire villages? If you are looking for hypnotherapy in Bath or hypnotherapy in Wiltshire contact me now and book in for an initial consultation.