Low Mood or Depression is one of the most common psychological disorders. Often triggered by a significant situation like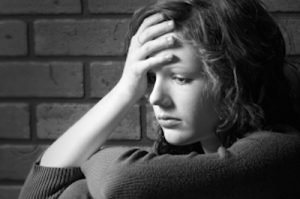 a break down of a relationship, the loss of a loved one or redundancy. These situations can often lead the person to feelings of uselessness and despair, and they become more insular pushing friends away, losing interest in things they use to love, not engaging with others preferring to cut off from the world and not bother with general activities of life.
Symptoms of Low mood or depression can also be:
Negative forecasting of the future
Weight gain or loss
Loss of their spark and energy
Sleep disturbance
Reoccurring thoughts of death
Lack of concentration
In my experience low mood or depression is very treatable with hypnotherapy. I would expect to see a client from anywhere between 9 – 12 sessions for sustainable change and the sessions works very well alongside any antidepressant medication.
Do you live in Bath, Atworth, Corsham, Bradford on Avon, Melksham, Trowbridge, Devizes or Surrounding Wiltshire villages? If you are looking for hypnotherapy in Bath or hypnotherapy in Wiltshire contact me now and book in for an initial consultation.